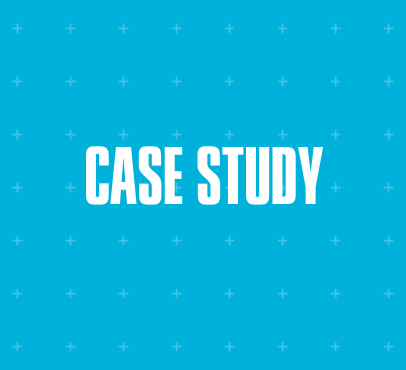 Like their products, Topo Designs reinvents their visual content to work twice as hard.
Topo Designs
Founded: 2008
Employees: 70
Headquarters: Denver, CO
Key metrics
3
unique variants
plus tech specs per asset
250
on-model
images per day
72hr.
shoot-to-delivery
turnaround
Topo Designs is one of the fastest-growing, premium, high-design brands in the outdoor industry — having pioneered the "town-to-trail," or fashion + function, outdoor lifestyle category. As an emerging brand, Topo needed to find a partner who could help elevate their ecommerce content quality in way that allowed them to raise the bar in the B2B space, while also repurposing it seamlessly for use in go-to-market channels.
Challenge
Part of the challenge of being a pioneer looking to take market share, is finding ways to reduce go-to-market costs while balancing the need to satisfy both retail and consumer content demands. Topo Designs was beginning to feel these pressures as their existing product line began to rapidly expand in existing categories as well as new categories that included technical bags and luggage, innovative outerwear, and a growing collab category that introduced never-seen-before products.
It didn't take long before obvious questions became one of their highest priorities, "Given the post-pandemic inventory crisis, does using our limited internal marketing team to produce all of our studio photography and video (in addition to the lifestyle and on-location content) for content only to be used in our ecommerce channels make budgetary sense? Shouldn't our content have the ability to work harder for us?"
REQUEST A DISCOVERY MEETING

Partnering with ShowLabs allows us streamline processes which have historically been a massive internal team effort. Collaborating with the ShowLabs team to design and produce our elevated content that was usable in both ecommerce and DTC has set us up for success budget-wise and time-wise, allowing us the freedom to focus on additional creative and business initiatives."
Rick VanderLeek
Brand Design Manager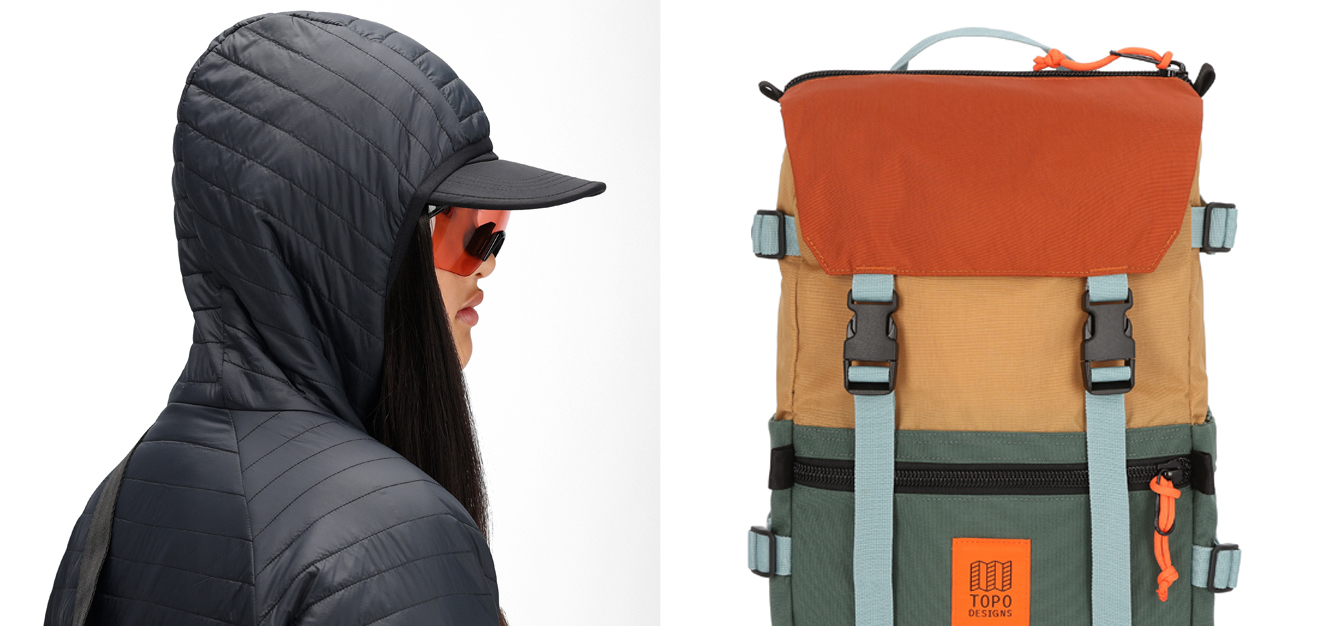 The ShowLabs Solution
To begin, ShowLabs' visual commerce solution, customized production process, and individualized client workflow provided Topo with a true extension of their marketing team. This immediately alleviated stress factors typically shouldered internally. In addition, ShowLab's Client Success and Operations Teams developed a series of support tools that assisted Topo throughout the entire planning and production process. These same tools also allowed ShowLabs to significantly accelerate Topo's go-to-market timelines, allowing them to meet the timing demands of their wholesale and ecomm sales teams.
Next, ShowLabs elevated the ability for Topo Designs to deploy into a wider range of channels — both ecommerce and direct-to-consumer. They defined a new standard across the entire product line consisting of three unique photo variants including tech specs, file naming, file type, shadow treatment, layer structure, padding, and margin specs to ensure products display consistently across all ecommerce, retail, and DTC sales channels. And to help Topo increase continuity, a proprietary system of unique lighting profiles and styling direction across both standardized and seasonal production was designed.
ShowLabs also made good on their promise to help Topo Designs up-level existing product photos as well as expand into more on-model photo, video, and 360º interactive photography that included a more diverse roster of models.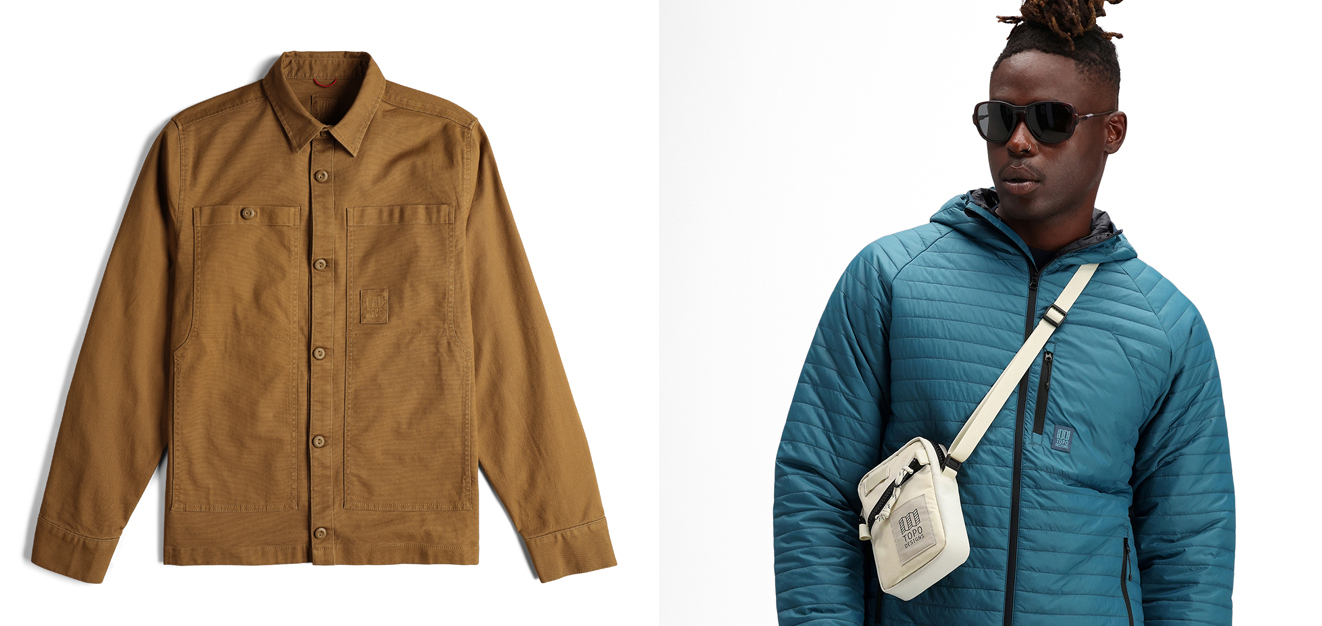 Success snapshot
250 on-model images per day
72 hour shoot-to-delivery workflow
3 unique photo variants + tech specs for each asset
Launched 360° interactive photography
Diversity expansion of entire model roster
The Results
First and foremost, shooting once to win twice (B2B and DTC) helped Topo Designs uncover both time efficiency as well bottom line cost savings. The ability to deliver content, at quality, that works seamlessly on both sides of the business proved to be invaluable.

In addition, ShowLabs helped Topo Designs deliver on all their initial goals:
Expanding their model roster to become much more diverse.
Launching 360° photography for key seasonal luggage and backpack styles.
Collaborating with marketing and sales teams to significantly decrease Topo Designs' entire go-to-market timespan, delivering their full catalog of assets (e.g. product photos, on-model photos, and video) prior to their wholesale sales launch.
Reducing internal resource requirements of photo retouching and other marketing functions by providing publishable, market-ready files for three critical ecommerce platforms.
Successfully growing the partnership over three years and four annual production cycles.
ShowLabs was built to help brands, like Topo Designs, solve their content needs — providing solutions that empower brands to deliver content their audiences are demanding — faster, better, and in a way that captivates and engages them. ShowLabs produces photography, 3D, mixed reality, interactive photography, and video that are created at high volume without sacrificing quality. All of this is done on the back of an AI-powered software platform that can manage those assets through the entire commerce lifecycle.
Learn more at showlabs.com
About ShowLabs
Founded in April 2021, ShowLabs is a revolutionary visual commerce solution, providing brands with both an innovative visual content studio, capable of producing high-quality visual assets at neck-breaking speeds, and an AI-powered software platform, capable of manipulating, managing, and distributing those assets across the entire digital and virtual ecommerce ecosystem. ShowLabs' solutions solve the content production bottlenecks most brands face within their digital asset supply chains. Customers benefit from increased productivity, high volume asset creation, a full spectrum of innovative content types, and deployment productivity and insights. Based in Denver, Colorado, ShowLabs is backed by First Mile Ventures and Stout Street Capital and supports customers worldwide.
About Topo Designs
Topo Designs is a Colorado-based outdoor brand. Since 2008, we've been charting a new path, to inspire people to continuously redefine what the outdoors means to them, how they integrate it into their life, and be an inspiration for others to do the same. We see a New Outdoor, one that expands the very definition of being outside. It's an inclusive place that allows us, regardless of who we are, to be both the outsider and the insider, the novice and the pro. We're rooted in durability which allows us to do more with less, blurring the boundaries between life and outdoor. Ready to be repurposed and never retired, we design for longevity and timeless utility. Meet us in The New Outdoor™ at topodesigns.com.
.